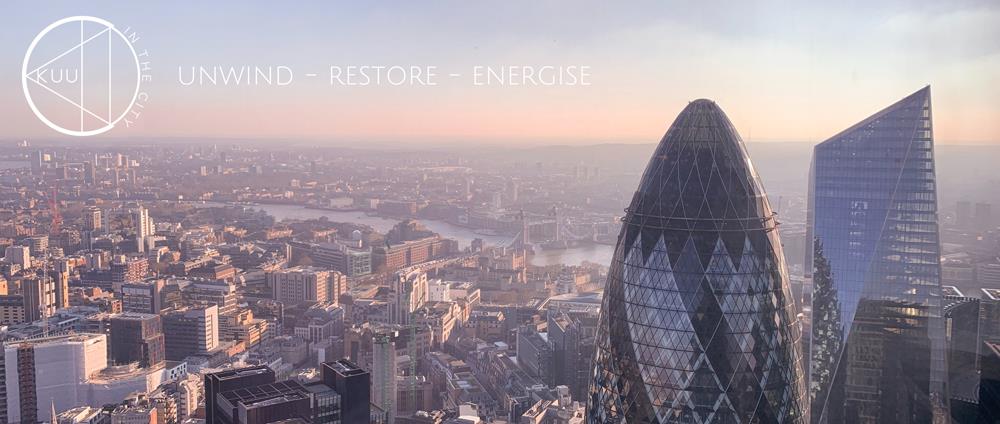 Kuu in the City
A dedicated space for conscious health and wellbeing. Located moments from Liverpool street station, Kuu in the City offers sanctuary for miles, with easy access transport links throughout London for those looking to seek out something special and a local healing hub for nearby workers and neighbours. Experience soulful restoration in the heart of the city.
Kuu in the City
Elisa Burato

Senior Osteopath

Elisa is a registered Osteopath (M.Ost) and holistic manual therapist. Her work has a very holistic approach, incorporating massage techniques with structural osteopathic manipulations, visceral and cranial techniques. She holds a Post Graduate Diploma in women's health, pre-post natal and pelvic care. Her techniques are deep and structural and are strongly influenced by eastern medicine.

Giulia Volpe

Senior Osteopath

Giulia is a registered Osteopath (M.Ost), a skilled and knowledgeable practitioner comfortable working across the full spectrum of conditions and with all age ranges, from infants to adults. Her nourishing approach is mainly myofascial, visceral, cranial and structural based.

Philipp Tischendorf

Physiotherapist & Osteopath

A passionate and skilled physiotherapist and osteopath with a background in the German National as a Figure Skater. Philipp has gained experience working with several sports teams and has practiced and studied in several countries including the Netherlands, Switzerland, India, Australia and the UK. His treatments combine osteopathic techniques and clinical reasoning with rehabilitation skills offering a fully integrated approach to recovery.

Lorenzo Gomez

Manual therapist and Craniosacral practitioner

Lorenzo is an Italian Osteopath (M.SC) awaiting U.K. recognition (expected in November 2020) A brilliant manual therapist and Cranio-Sacral practitioner. His approach is deep yet very gentle, engaging the myofascial, visceral and nervous system using soft manipulations of the tissues.

Ania Koscianska

Holistic Therapist

An independent Holistic Therapist with 15 years experience. Ania also works as a researcher and a volunteer in holistic therapy. As a therapist Ania is intuitive, respectful and empathic. Her treatments are personalised for each client, creating the ultimate healing experience. Ania combines Western and Eastern techniques that are tailored to suit the season.
Kuu in the City
Kuu in the City
23 Austin Friars, EC2N 2QP, London
Monday

Tuesday

Wednesday

Thursday

08:00 - 15:00

08:00 - 20:00

08:00 - 16:30

08:00 - 15:00